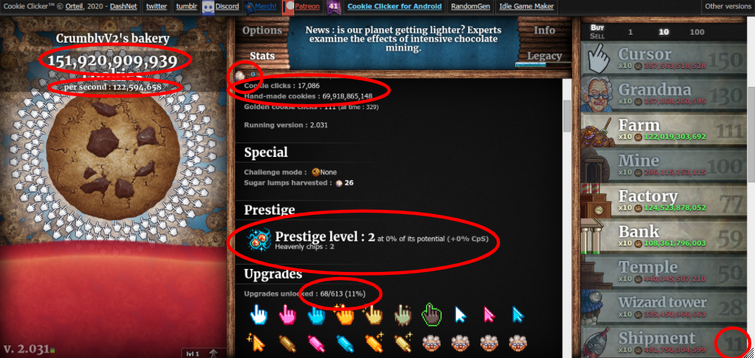 (NOTE: This is only my skill as of this screenshot.)
As you can see from this image (that I circled certain parts of):
I have barely any cookies in my bank.

I have a fairly low CpS.

I have no sugar lumps.

I have a really low number of clicks and a decently low number of hand-made cookies.

I have an EXTREMELY low amount of heavenly chips and prestige, at no percent of it's potential.

I have 68 upgrades.

I have only 11 shipments.

(not shown here, but you could ask me for proof): I only have 6 alchemy labs.
Do you guys have any early-game suggestions that I could use? If so, I would like to know them.