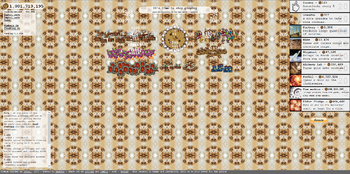 Cookie Clicker Classic was the original version of Cookie Clicker, before the 1.0 Update (sometimes referred to by its originally planned version number, 1.3). It remains playable here and is linked from the current Cookie Clicker page in the top right corner.
Before September 1, 2013, saves from Cookie Clicker Classic were able to be imported into the 1.0 Update. After September 1, this function was disabled.
Cheats are here.
Trivia
This version's export code is easy to change and can be easily deciphered, allowing for you to have -200 cps (-1000 cursors typed in), for example. The cost of the next uncheated building stays as the current cost. 
If anything other than a number is displayed where it shows the number of a certain building, the cps will be NaN.

With negative CpS, you don't gain or lose cookies, allowing you to get even more buildings.

You keep the cookies you had in the previous export if you export a different code, but not the buildings.
The maximum number of each building you can cheat in is 1,000, but you can still buy more.